Working in the plumbing industry, you'll be aware of the objects that are particularly heavy to carry for a single individual. Be it a large boiler, an immersion heater, or even a bundle of steel pipes, trying to haul these objects around by hand takes some real effort, especially if there are stairs involved.
For this reason, Stanley offer an extensive range of powered stairclimbers to solve the problem.
Ideal for plumbing, the PowerMate series of stairclimber can easily handle weights up to a whopping 680kg. Their rigid design and extensive testing form a key part of their manufacturing process. Some models are customised with a moveable toe plate, this allows the operator to transfer loads up and down stairs and then onto a surface in one single motion.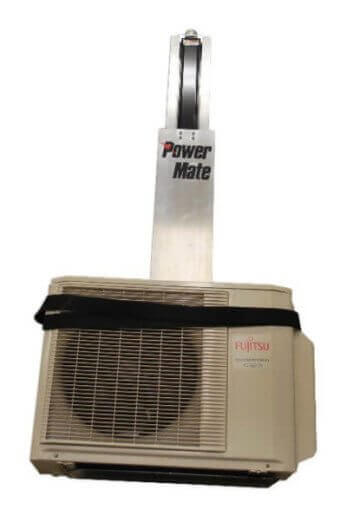 Next time you need to haul heavy plumbing equipment and supplies around a site or a client's personal home, consider how one of our stairclimbers could help you, reducing the risk of damage to the product and property, alongside protecting the health and wellbeing of your workforce.