Stair Climbers for the Construction Industry
The risk of a manual handling injury occurring on a construction site is high, arguably it is one of the most dangerous sectors in the world to work in. Workers are required to move, bend, and lift heavy items daily.
Understanding the risks involved in a construction operation can mean the the difference between success and failure for the construction company.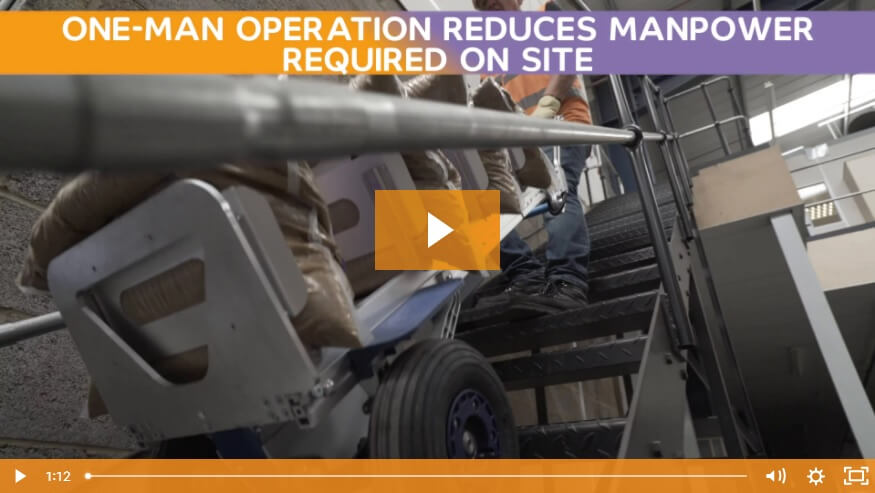 Moving building materials such as sand, cement, plasterboard for example can put a huge strain on the body. What is more, many construction workers can find themselves working alone which further adds to the potential burden and risk of an injury.
The mounting health and safety rules on construction sites make it more important than ever to find viable solutions that protect the workforce and business, whilst increasing overall efficiencies.
Stanley's powered stair climbers and alternative vehicle loading solutions can improve site safety and improve margins.
Safely and quickly carry a range of building materials up and down the stairs.
By helping to prevent damage to the customer's groceries and the place of delivery, a powered stair climber presents a professional image for a supermarket and delivers great customer satisfaction.